Emergency
Locksmith Lyme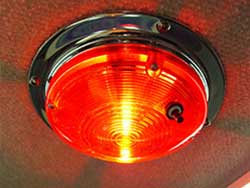 No matter how careful you are, a locksmith emergency can still happen to you. Locks can fail, keys can break, people can forget things, and crooks abound. What can you do?  Be ready for any locksmith emergency by having easy access to affordable and quick responding, 24-hour emergency service. Here at Lyme Locksmith, emergencies play a big part of our business. Our crew of responsive and highly experienced emergency technicians is ready to come to your aid quickly and fix the problem at hand.
Call Us: (860) 544-0026
Q: How long do I wait for a callback from your company before I call another locksmith?
A: You never have to worry about this! Lyme Locksmith uses live-answer emergency operators to ensure that your call for help is never lost in voice mail or never played back from an outdated answering machine. We'll get your location and a few details from you and send one of our emergency Lyme locksmiths direct to your home, car, or business.
Call Now: (860) 544-0026
No matter what the hour; you can call on Lyme Locksmith for any of these and many other emergency locksmith services:
Home door unlocking
Residential alarms
Break-in repairs
Lock change outs
24/7 emergency service
Free price quotes!
Ignition cylinder replacement
Car trunk opening
Steering wheel lock removal
Auto door unlocking
Safe opening
Combination changing
Emergency lock picking
Mobile 24-hour emergency locksmiths
Commercial lockouts
Car alarms
Break-in repairs
Panic bar unlocking
Rekey service
Automotive keys
And many more!
Keep our Lyme Locksmith telephone number handy for quick and results-producing response from us anytime of the day or night.
Call Today: (860) 544-0026